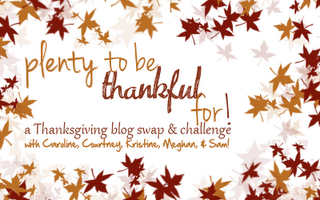 This is MY family's Thanksgiving table:
And everything was DE-licious! We had turkey (made in Patrick's new contraption), dressing, gravy, ham, mac 'n cheese, homemade mashed potatoes, broccoli casserole, home grown green beans, cranberry sauce, deviled eggs and pumpkin pie. So, so yummy!
I hope you all had a wonderful Thanksgiving! I'm sure each of us realize how much we have to be thankful for!