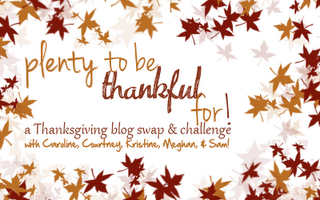 Today's link up involves describing your hometown. I am from the tiny, tiny town of Strawberry Plains, TN (otherwise known as the best place to stop for cheap gas on your way to the Smokey Mountains)!
I'm not going to lie...there isn't a single part of me that wishes I lived there now...however, it was a nice, safe place to grow up. It had a small town feel where everyone knew who you were, but it was also only 20 minutes away from Knoxville, so there was plenty of stuff to do.
My parents still live there and probably always will...I love their house...it isn't the biggest house in the world, but it's so quait and it sits wayyyyyy back off the road, so they have tons of privacy...also, it has the perfect front porch for taking pictures...trust me...there were PLENTY of prom/Easter/Special Occasion pictures taken on that porch...in fact, here's one example from this past Easter:
That's really all there is to say about Strawberry Plains. It's a very nice place, and I am thankful for being from there!