Happy Wednesday...or for me, Happy Week-That-Is-Flying-By! I need it to slow down just a little bit. However, since that doesn't seem like it's going to happen, here's what I'm loving this morning:
1. That our photographer put up a blog post of our Engagement Pictures late last week. You can check them out
here
! I think I like them more every time I look at them, and I can't wait to see the whole group of them!
2. That mine and Patrick's Staycation is this weekend! Woohoo! I can't wait to spend all day on Saturday having fun and checking out some cool touristy stuff in Nash-Vegas!
3. That
Casey
,
Amber
, and
Neely
are doing a Valentine's Blog Challenge! Head over to one of their blogs to get all the info, but the gist is that it runs from January 30 - February 10!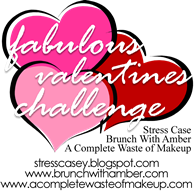 4. That I don't have any meetings today! This may not seem like a big deal to you, but after sitting in a meeting ALL DAY yesterday, and after having meetings every day this week, it will be so nice to have an entire day to just get work done!
5. That Sweet Zoey has finally broken the 30 pound mark! We weren't sure she would make it, but we weighed her last night, and she weighs 31.4 pounds! Woohoo! Glad we officially have a medium sized doggie! =)
6. And of course I'm always loving these 2:
I really need to take a new picture of these two because this one keeps showing up on the blog every week.